Couponing for Kiwis: How to save money with coupons
Posted April 2020
Saving money on your next purchase is just a click away...
Are you looking to save a few dollars?
We know financially savvy Kiwis always are! Whether your budget is under stress, or you're simply wanting to spend a little less, coupons are a great way to make your money go further. 
With even more people shopping online or from home these days, we wanted to show you how. Keep reading to find out how easy it is to save 15, 20, or 30% on your next purchase with just a few clicks, including:
Let's get couponing...
So, what are coupons?
Remember the days when nanna would sit at the kitchen table, cutting out paper coupons for her Four Square grocery shop? Well, it turns out she may have been onto something.
Coupons are back in a big way. While they have always been more of a thing in the States, coupons are making a digital comeback. These digitised money-savers offer online shoppers the satisfaction of watching the total purchase price drop.
Plus, they're free!
How do digital coupons work?
A digital coupon is a text code made up of characters and numbers. Enter this code into the relevant field when shopping at your favourite online store, and...voila! The discount is applied.
Once entered, you'll immediately see the total purchase price replaced with a reduced amount. Most online stores also display the total savings gained from applying the discount code. Feel free to feel a little smug - you've earned it.
What can I get cheaper?
The better question might be, what can't you get?
You'll find discounts across a range of products, including:
Well-known brands like Postie, Sephora, Bendon, Kathmandu, Amazon, and Spotlight.
Fast-food chains including Hell Pizza, Dominos, Pizza Hut, and KFC.
Travel and holiday providers such as Airbnb and Uber.
What's the best way to find coupon codes?
You don't need to camp out by the mailbox for coupons anymore.
If you're in search of a bargain, instead try:
Searching Online
You guessed it, try Google! Before that next trip, search for tour offers in specific locations. Look up "coupons australia" or "coupons rotorua". Spending the day in the city? Try "coupons auckland". Hungry? Use terms like "coupons pizza hut" or "coupons dominos". It may only be a 10% or 20% discount, but those savings add up.
Checking Retailer Websites
Don't forget to check the retail website itself. Some online stores will advertise discount codes on their website. This also eliminates the irritation of finding a great discount elsewhere that has already expired.
Coupon Websites
Coupon sites save you time as well as money. They've already done the hard work for you by collecting, organising, and sharing the very best coupons from around the country. Check out our list below for the sites you should add to your bookmarks.
How do I avoid fakes?
Not all discount sites are created equal.
Some sites display expired or fake codes, or wrap up general store-wide sales as "offers".
Most importantly, a coupon site should never, ever ask for your bank or credit card details. If the offer seems too good to be true, it often is. Close the window, and look elsewhere.
How can I maximise my savings?
As a busy bargain hunter, your best tool for maximising savings is...your phone!
The ability to search for offers wherever you are by using your mobile is a game-changer. You can quickly and easily compare competitors' promotions and discount codes while you're in the store itself, so you never have to pay full price again.
Let's say you found a t-shirt you like from Cotton On. You've been saving for it, but you want to stretch your clothing budget a little further. With a quick check, you might find a 30% discount code that you can use to buy it online for less while you're standing in the store.
Am I *really* saving money?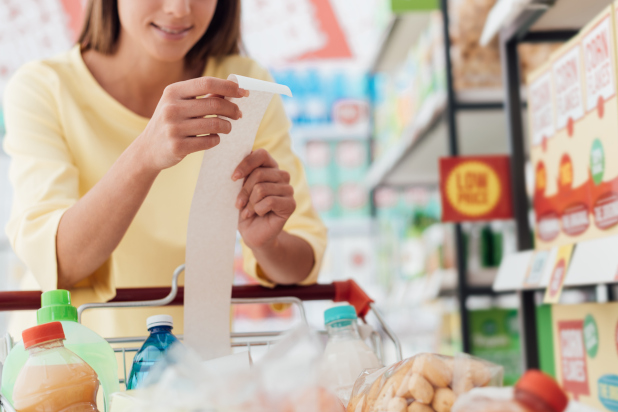 It's simple - retailers offer discounts to attract you to shop.
It's up to you to set a firm budget and shopping list before you start looking at deals and discounts.
In line with the common advice – don't go grocery shopping hungry - don't start looking at deals without a clear idea of the items you need and what you have budgeted for. It's easy to overspend on the basis of "such a great deal".
Spending outside of your budget, even if the discount is significant, means you haven't truly "saved money". If you are resorting to a credit card, overdraft, or using money set aside for other expenses, you are effectively spending what you don't have.
Make a list of what you need to buy, how much you can spend, and then look for a discount.
This is the best way to truly save money.
Don't forget virtual vouchers!
While they're not coupons per se, virtual vouchers are also great budget savers.
Some popular kiwi favourites include Groupon, Treat Me, First Table, and a selection of others all vying for your dollar. With a selection of accommodation, shopping, and food deals on offer, virtual vouchers can add a little spice to your life without the heart-pumping bill at the end.
The best coupon sites in New Zealand
There are a range of New Zealand websites that collect, sort, and share active coupons.
Be sure to give some of these a look before your next purchase:
Stay true to your goals
Whether you try out a few virtual vouchers or become a savvy digital coupon guru, what's important is staying true to your goals. If you're saving for a new car, paying back a loan, or working your way out of debt, don't let a "super good deal" derail your bigger dreams.
Every deal-stalker knows the art of patience. Once you have saved for the specific item on your hit list, jump online, and make nanna proud. Happy coupon hunting!
---
Want to know your options?
Try our personal loan calculator.