Our Guide To Buying Your First Home In New Zealand
Purchasing a property can be complicated for first-home buyers. Here's a guide from the experts at Unity about what you need to know to make it a seamless experience.
Posted January 2023
Buying your first home is equal parts exciting and challenging. It's a complicated process filled with research, jargon, and plenty of number crunching. With support and perseverance, you'll experience one of the most rewarding moments of your life: owning a home.
This will likely be the largest purchase you'll ever make. How do you make sure you get it right?
This post will cover everything you need to know about purchasing your first home from beginning to end. We're here to make the purchasing process as easy as possible.
This includes:
Who qualifies as a first-home buyer?
Being a first home buyer opens up many opportunities for financial assistance.
But, who qualifies as a first-home buyer?
Simply put, a first-home buyer is any New Zealand resident or citizen who has never purchased a property before.
So, if this sounds like you - then you're a first-home buyer!  Being a first home buyer may feel a little daunting at first, but it can come with benefits. Let us talk you through the home-buying process. We have a lot to get through, so let's get into it.
How much financial help will I get as a first-home buyer?
First-home buyers can use their KiwiSaver* and the First Home Grant* towards their deposit. This is a significant financial boost for first-home buyers. If you qualify for the First Home Grant, you may be eligible for up to $10,000 towards your deposit.
*subject to meeting certain criteria.
To withdraw your KiwiSaver, you must:
Have made contributions for at least three years.
Not currently own any property.
Intend to live in the property long-term.
Leave a minimum of $1,000 in your KiwiSaver account.
Other criteria applies. For more information, speak with your KiwiSaver fund provider.
To apply for the First Home Grant, you must:
Have earned less than $95,000 before tax as an individual buyer in the past 12 months.
Be over the age of 18.
Have made contributions to KiwiSaver for at least three years.
Intend to live in the property for longer than six months.
Not currently own any property.
Purchase a property within the assigned price cap in that region.
Other criteria applies. For more information visit kaingaora.govt.nz
Create a professional support team
Unless you're a jack-of-all-trades, you can't do this alone. Organise a team of professionals to handle the most challenging aspects of buying a home. Securing these people before you get started will make the entire process much easier. Here's who you'll need on your side:
Property Lawyer
Mortgage Broker (or work directly with a bank or Credit Union, like Unity)
Insurance Broker
How much deposit do I need to buy a house?
Once you understand what your budget is for a property, you'll need to generate a deposit. This is one of the most important aspects of the buying process. It determines how much the bank will lend you and, thus, the property you can afford.
Most banks require a 20% deposit to approve a home loan.
For example, if you're looking at properties worth $800,000, you'll need a $160,000 deposit. And for most, that's not easy.
This is where many first-time buyers can come unstuck. As we've discussed, first-home buyers may have the added benefit of using KiwiSaver and the First Home Grant. These schemes could boost your deposit beyond what's in your savings account.
You may also be eligible for a First Home Loan,* supported by Kāinga Ora – Homes and Communities. A First Home Loan is designed to make getting your foot in the door even easier, from as little as 5% deposit. For more information or to apply, visit unitymoney.co.nz.
How much can I afford?
It's essential to have an understanding of what you can afford before approaching your chosen financial institution or mortgage broker for finance.
With fluctuating interest rates and varying loan terms, it can be challenging to assess what you can afford. You can use a mortgage calculator to find out what your repayments will be or speak to us or your mortgage broker. Remember to factor in property rates and insurances on top of your mortgage repayments.
Get an understanding of how much you can afford to borrow here.
Get home loan pre-approval
So, you've got your deposit together. Nice! Now it's time to visit your mortgage broker or financial institution and begin the pre-approval process. A pre-approved home loan gives you the maximum amount you'll be able to borrow. With this and your deposit, you'll know what you can afford.
The pre-approval process does take time. There are a few forms to fill out and financial information to gather so it's important to start this part early.
If you meet initial lending criteria, your financial institution will provide you a conditional approval document and outline what they require before making the finance unconditional. You will need to meet the list of their requirements and provide details of potential properties to ensure they meet the lending criteria.
After carefully assessing your incomings and outgoings and ensuring you've met all approval requirements, your chosen financial institution will offer an unconditional home loan.
Where to buy your first home
This is the part you've been waiting for! It's time to find the perfect house.
Start by researching the ever-changing market.
Researching the market will help gauge property prices in your chosen locations. If they're a bit steep, you may need to reassess where you want to buy. Homes.co.nz and OneRoof are great resources for checking property values and recent sales in the area. You'll also need to consider regional price caps if you are applying for the First Home Grant.
For most first-time buyers, finding a property is a long game. You'll likely miss out on a few before locking one down. Don't be disheartened if your "dream home" gets snapped up by someone else.
There will be a home out there for you.
Questions first home buyers should ask
Each time you find a property that suits your needs and budget, you'll need to do a little research on it. Here's what you need to ask about every potential home:
When was the house built?
Older homes are often more affordable, and many have been modernised. Older homes may be the most suitable purchase if you're working off a limited budget. However, it may also indicate what future maintenance the home will require.
Are there any non-consented alterations?
Be careful to check the alteration history on every property. Any non-consented alterations will fall on your shoulders at the time of purchase. Doing your homework (like getting a full builder's report) will help you avoid the costly exercise of having non-consented alterations legalised.
You will also need to study the property's LIM report to get a complete picture of its history. Some vendors supply these reports to make it easy for you. If this is not the case, you will need to purchase the reports from your local council. If you're finding the reports hard to understand when you get them, your mortgage broker is a good person to ask for help.
Is the title cross-lease, freehold or leasehold?
There are significant differences between cross-lease land, leasehold land and freehold land. In New Zealand, freehold land is the most common. However, you'll likely come across plenty of cross-leases and leasehold too. So, what's the difference?
Freehold
You are the single owner of the land. You can do what you like with it, subject to council approval. Freehold properties usually cost more as the ownership is absolute.
Cross-lease
You are part of a group that owns the land. Cross-leases can be divided into two or more homes, and each homeowner owns an equal portion of the land. If you want to make exterior alterations, each owner must approve them. All owners take responsibility for the maintenance of the land, including fencing and driveways.
Leasehold
Leasehold land is land that is leased to the owner of the house i.e. the owner of the house does not own the land the house is on. As the owner of a leasehold property, you will need to pay annual rent on the land (known as "ground rent" or a "lease fee".) Be sure to factor this into your annual budget, and be aware that the cost can increase over time.
How long has the property been on the market?
Be extra vigilant with properties that have been on the market for a while or listed below market price. While it's not always the case, it could be a sign that there are issues with the home or land. Carefully research the property's history and ask the real estate agent why it is yet to sell.
What are the council's long-term plans for the area?
Council long-term plans detail the work they expect to complete over the next 10 years. Any new developments and roading infrastructure in your area may affect your property. From traffic noise to obstructed views, it's worth reading over the council's long-term plans in case it will impact you.
Does the property have any deferred maintenance?
Here's where that builder's report will come in handy.  Deferred maintenance is any required repairs or maintenance that could affect the properties weather tightness, ventilation, structural integrity, or condition in general.  It can include maintenance to the property structure and also the land (such as retaining walls, fencing, or overgrown vegetation).
Where maintenance is required, this can be resolved one of three ways;
1. The vendor may provide a warranty to complete the work required before the sale and purchase agreement is unconditional
2. The purchaser and vendor may agree to reduce the purchase price to reflect the cost of the work required.
3. The purchaser may proceed without the maintenance being completed.
Working with a real estate agent
As a buyer, you can work with a real estate agent for free. Agents have their finger on the pulse, alerting you to new properties before they've been listed online. Whether they're arranging viewings or chauffeuring you to prospective properties, agents make it easier to find the right property. They also have excellent local knowledge.
Real estate agents can also help you understand the method of sale and negotiate with the vendor on your behalf. With a good agent on your side, it can be much easier to finalise the purchase.
Understanding the different methods of sale
Now that you've found your ideal home, it's time to try and purchase it. However, how you purchase it depends on the method of sale.
Auction
An auction is a process of bidding for a property against other prospective buyers. The vendor sets a reserve price that must be met for the property to sell. Once the reserve price is met, the person with the highest bid is the purchaser of the home.
Purchasing at auction means you must be able to pay a deposit on the day of purchasing (which is usually 10%). If you can't pay the deposit, you will need to look at homes with a different method of sale.
Deadline sale
A deadline sale is where a property must be sold by a set date. There will be no set price. Instead, buyers put forward an offer before the deadline. Vendors only have to sell if they receive an offer they like.
Negotiation
Negotiation is a common method of sale when the market slows, and it's difficult to estimate a property's price. Vendors set a price range and negotiate with buyers to settle on a final price. This can be a long process of back and forth. However, your real estate agent should work on your behalf to try and negotiate the best price for you.
Along with price, buyers can negotiate a longer settlement period or a sale subject to financial approval.
Tender
Purchasing a property by tender is when buyers submit an offer by written document before a set date. All offers must be made through an official tender document with a 10% deposit included. The vendor will accept the highest offer. Your deposit will be returned if your offer is unsuccessful.
Fixed asking price
This is the easiest method of sale for first-home buyers. The vendor sets an asking price, and buyers make their closest offer. Most buyers make an offer under the asking price (it's ok to try your luck!). The vendor can accept or decline offers until they get the price they want.
Making an offer
Several methods of sale require the buyer to make an offer. However, making an offer is not only about the price of the house. Your offer must also contain the things that your bank or solicitor will also like to see, such as Building Report, LIM Report, Title Search and Valuation.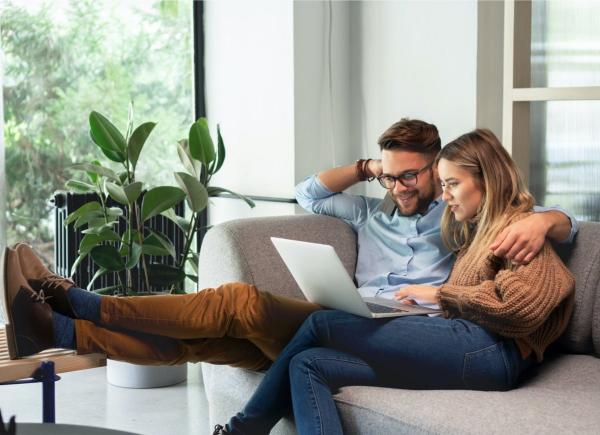 Understanding the sale and purchase agreement
A sale and purchase agreement is a legally binding contract between buyer and seller. Every sale and purchase agreement has different conditions.
You must read the agreement carefully before signing.
This is where your property lawyer comes in handy. Sale and purchase agreements can be filled with technical jargon. Have your lawyer look at the agreement before signing it. They will communicate with the vendor's lawyer to ensure the conditions are fair.
The sale becomes unconditional when the buyer and seller meet all conditions.
What's in a sale and purchase agreement?
Although the conditions and clauses may vary, every sale and purchase agreement includes the following:
Names of the buyers and sellers
Title number and legal description of property
Type of title e.g. cross lease, freehold or leasehold
Agreed price
Deposit and interest on overdue payment, if applicable
"Chattels" included in the sale (lighting fixtures, curtains, appliances etc)
Conditions specific to buyer and seller and how many working days to fulfil them
Settlement date
Once you sign the sale and purchase agreement, you must meet the set conditions. Failing to meet these conditions will result in extending the settlement date. If this happens, you may need to compensate the seller and pay interest.
Preparing for settlement day
You're nearly there!
The settlement period is typically four weeks after your offer is accepted. However, in some cases, settlement can be as short as 10 days. Although settlement is largely a job for your lawyer, you have a few more things to organise during this time.
Insurance
You will need house insurance as part of your home loan conditions. You must provide your lawyer with proof that your property will be insured from the settlement date.
You only need house insurance to finalise settlement. However, it's a good time to discuss other insurances with your broker, particularly contents and life insurance.
Interest rates
Discuss current interest rates with your mortgage broker or financial institution. Interest is added to your home loan, affecting your repayments. You can choose a fixed or floating rate or a combination of both.
Learn more about interest rates with our blog: How do home loan interest repayments work?.
Fixed
A fixed interest rate is a set amount of interest you will pay over a specified term. Fixed-rate mortgages are most common in New Zealand, accounting for 86% of all mortgages.
Choosing a longer term will assure you that your repayments remain the same for a longer period. This will make budgeting easier. However, the longer the fixed term, the higher the rate. The downside? You generally can't make additional payments during the fixed term.
Floating
A floating rate will go up and down at any time and impact your repayments. Some homeowners like the flexibility of a floating rate. If you come into some cash, you can pay a chunk off your mortgage without being penalised. Floating interest rates can change at any time, so can become lower than fixed rates, or higher, and repayment obligations will change as the floating interest rate changes.
You also have the option to split your mortgage into a mix of fixed and floating rates. This may give you the best of both worlds.
Pre-settlement inspection
Before you move in, you will have a chance to inspect the property. This assures you that there have been no damages to the property since signing the sale and purchase agreement.
Take a copy of your sale and purchase agreement with you to ensure all agreed chattels are left. If the seller was obligated to make any repairs, check that these have been done.
If there are any issues, contact your lawyer immediately. Your lawyer will communicate with the vendor's lawyer to ensure issues are resolved before the settlement date.
You did it! It's time to move in!
After a long process, you're a proud homeowner.
We know how daunting it can be to purchase your first home. There's a lot to learn. Think of it as a step-by-step process and tick things off one by one. Take your time. Once you decide to purchase a home, there are plenty of people to help you achieve it.
Here at Unity, we love helping our clients reach their goals. If a new home is on the cards for you, give us a call! We're here to answer your questions and steer you in the right direction.
*Special eligibility and lending criteria apply for First Home Loans. T&Cs, a $350 approval fee + a one-off lenders mortgage insurance premium of 1% of total amount borrowed will apply. View rates, fees and T&C's here.
This material is for information purposes only. We recommend seeking financial advice about your situation and goals before getting a financial product. To talk to one of our team, please call 0800 229 943. Or, for more information about Unity's financial advice services, read our Financial Advice Disclosure Statement at unitymoney.co.nz.